Gardening and Eating Well with the Seasons: Tips and Tricks for Year-round Nourishment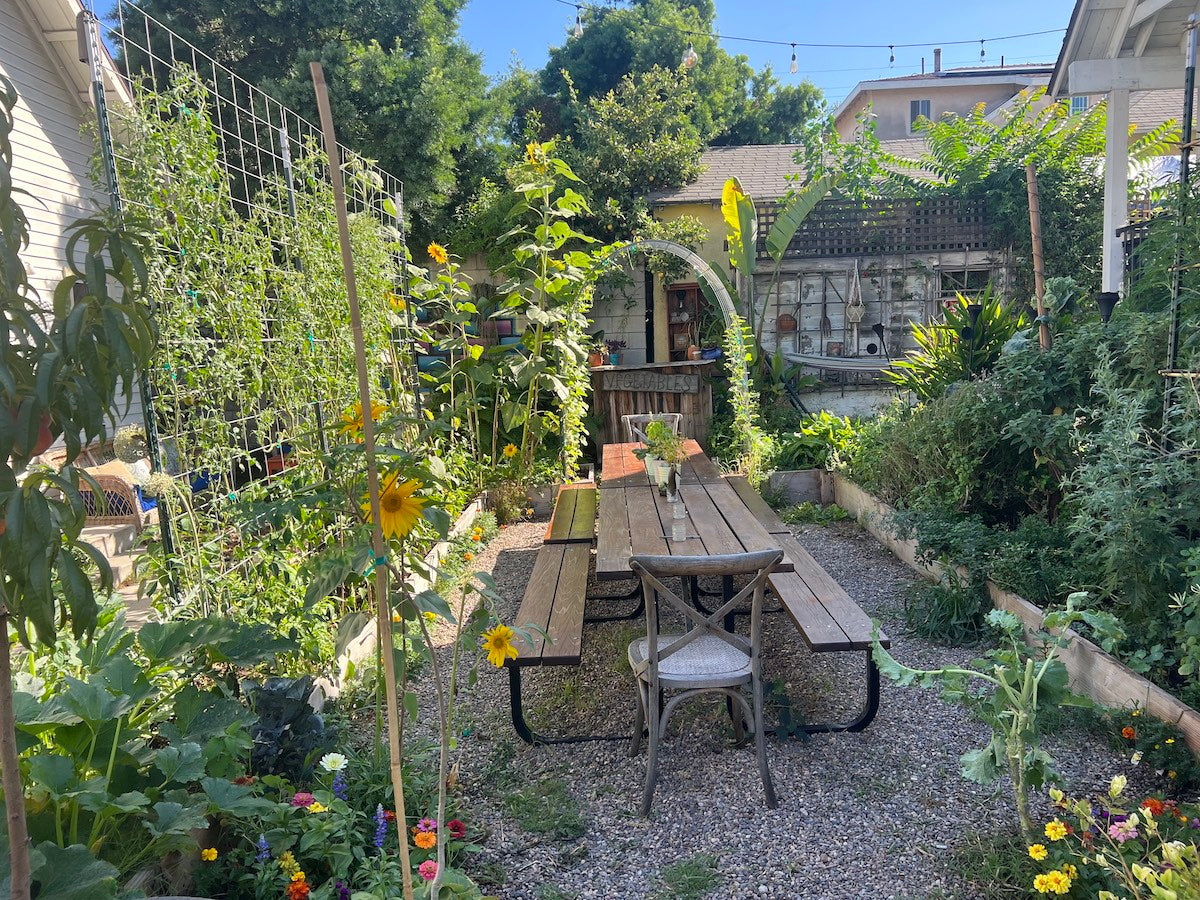 As the summer season draws to a close and we prepare for the crisp autumn days ahead, it's essential we adjust our diets and gardening practices to keep up with the seasonal changes.

To begin with, we must continue to prioritize seasonal eating. Say hello to all the fall fruits and veggies like kale, brussels sprouts, and squashes that are chock full of important vitamins and minerals. These are tasty and relatively easy to grow in your home garden during this time of the year.  To help these tasty fall produce last longer, we recommend storing them in our linen vegetable bags for maximum freshness. 

Speaking of gardening, early fall is an excellent time to plant, prune, and revitalize your garden for the upcoming season. We recommend starting by harvesting your summer crops, then clearing the beds and adding organic matter, like compost or manure, to the soil to improve fertility.

As for fall planting, we suggest perennials like garlic, onion bulbs, and rhubarb, which will brave the cold weather and bloom again come spring. You can also try planting cover crops like oats and peas to protect the soil and improve soil quality.

Remember, the key to a thriving garden and a healthy diet is to stay mindful of seasonal changes and adapt accordingly. Keep things fresh and exciting by trying out new recipes and experimenting with different gardening techniques.

You'll ride through the seasonal changes with grace and enthusiasm by keeping seasonal and prioritizing your health and well-being throughout the year. Happy gardening and healthy eating, as we welcome the new fall season with open hearts and healthy minds!
---