The Freshest Way
to Store Produce
Reusable linen bags that keep produce fresh in the fridge for weeks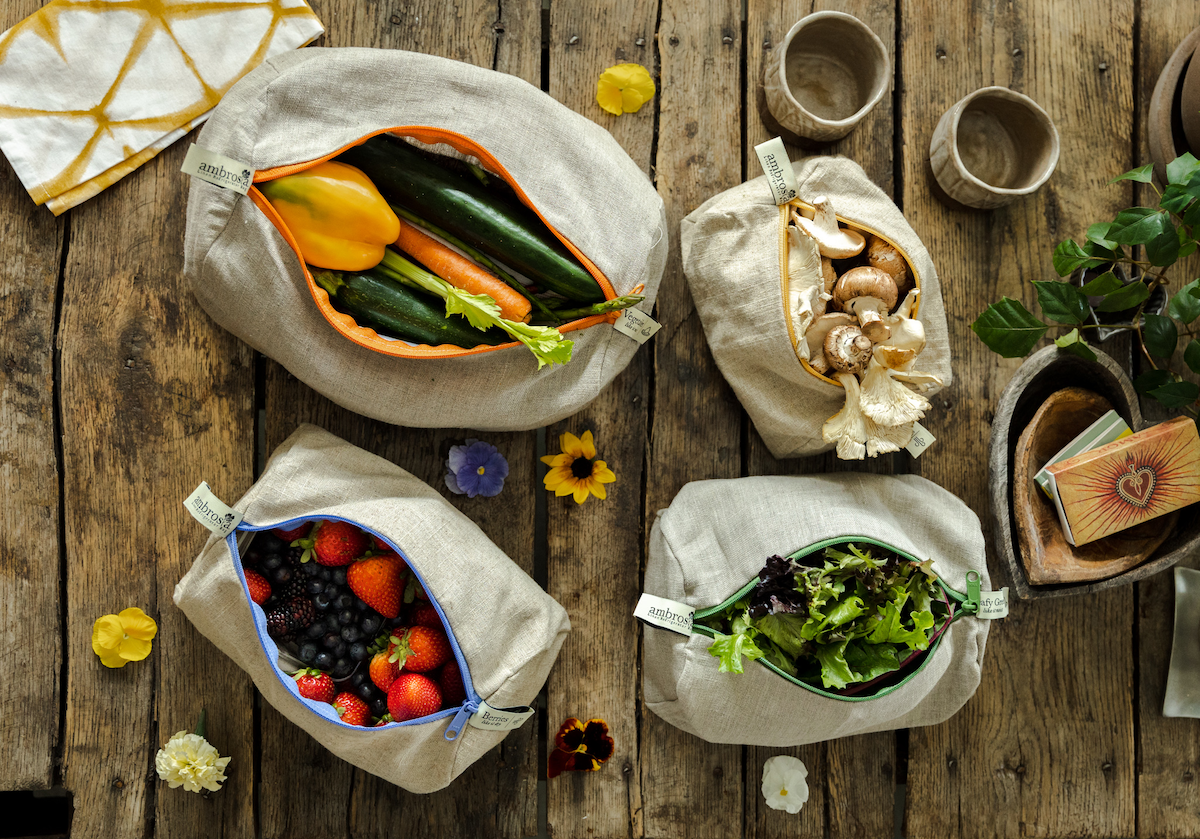 Tackle Food Waste at Home
One Bag at a Time
Produce Storage Bags made from 100% European Flax Linen
Ambrosia Bags
Fresh Produce Storage
SAY GOODBYE TO THROWING AWAY PRODUCE AT HOME!
Keep your produce fresh for longer with durable raw linen storage bags that can last for years!
✓  Sustainable Raw Flax Linen
✓  Unbleached
✓  Machine Washable
✓  1% for the Planet
✓  Reduces Carbon Footprint
✓  Manufactured in California
At Ambrosia,
Sustainability Is Always in Season
We've partnered with Ecodrive to ensure our shipping process is responsible and sustainable.
We use unbleached eco-packaging with algae-based ink, so it's perfectly fine to throw it into the compost bin. For best results, tear the packaging into pieces to accelerate the natural process.